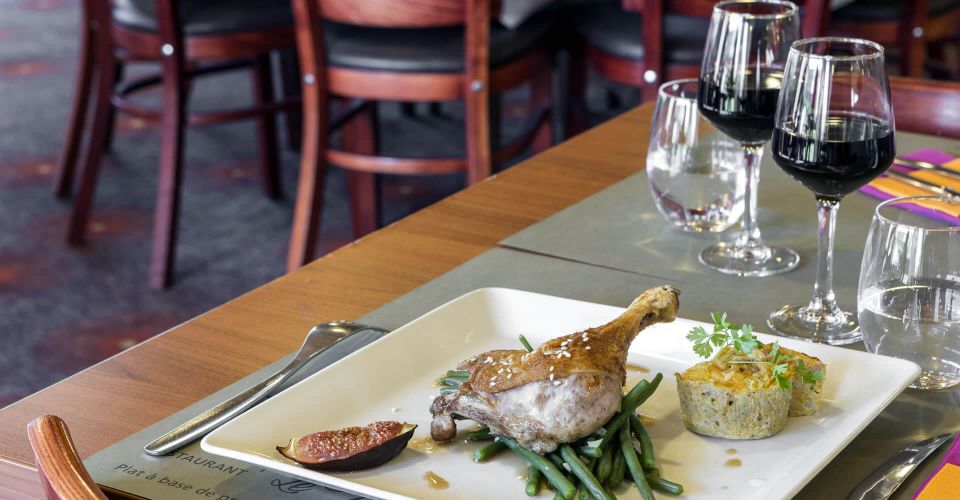 Regional and seasonal cuisine
The love of fresh and seasonal products, work his creativity with simple products every day. This is what inspires and motivates the Chef of our restaurant Le Villeneuve.
The regular change of the menu and its diversity allow you to discover, according to the seasons, a whole universe of flavours. A world ranging from "Telenn Du's emulsion bar (Breton brown beer with organic buckwheat) and its celery cream with hazelnut" to "homemade hamburger"... something to delight your taste buds in all circumstances.
Creative but affordable cuisine and without too much fuss, come (re)discover us as soon as possible.
Erwan P., Director of the hotel establishment
Some pictures of our restoration...