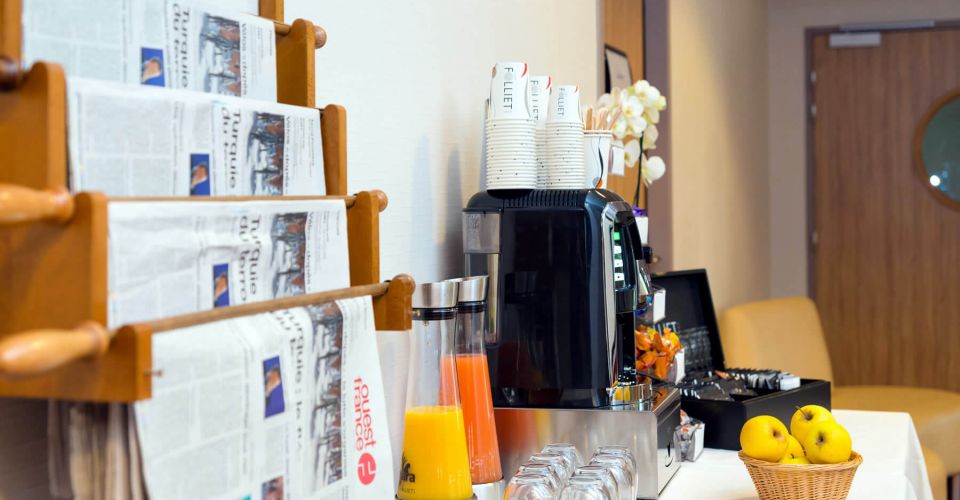 Seminars & Events
at the Brit Hotel Rennes St Grégoire
The seminar rooms at the Brit Hotel in Rennes Saint-Grégoire can accommodate various types of reception depending on the occasion. Indeed, during the week, room rentals are mainly for professionals looking for a seminar room or a room for meetings, assemblies, commissions or other job interviews.
On weekends, these same seminar rooms can be transformed into a pleasant "Banquet" or "Cocktail" reception room.
The Brit Hotel Rennes Saint-Grégoire - Le Villeneuve organizes many family celebrations such as weddings, christenings or birthdays.
The quality of the hotel's restaurant service is all the more beneficial for all these occasions.
Our establishment offers various meeting rooms that can be adapted to your needs, from 12m² to 80m², and can accommodate up to 60 guests.
Each of our meeting rooms can be customised to accommodate your professional event in the best possible conditions.
In order to perfect your meeting organisation, we provide you with all the equipment you need: screen, flipchart, video projector, telephone, television and of course WIFI access.
If you need any additional equipment, please do not hesitate to let us know your request.
Translated with www.DeepL.com/Translator (free version)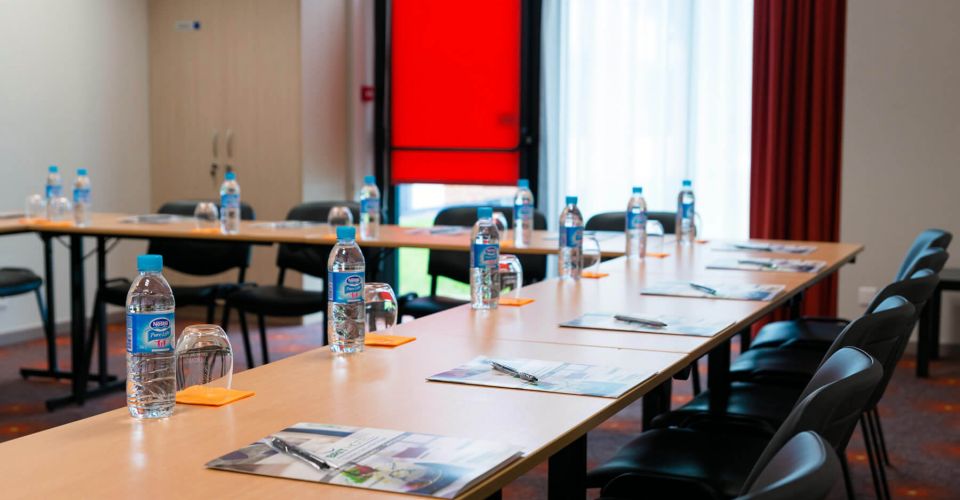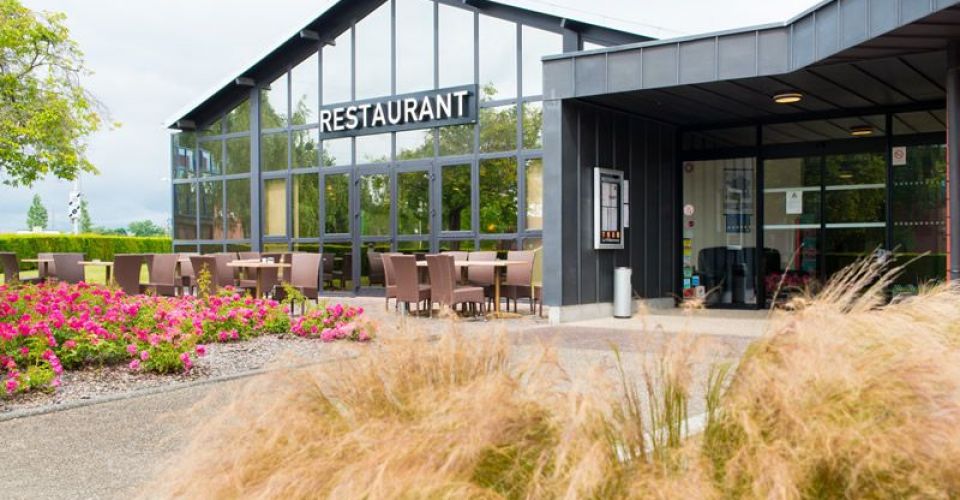 For seminar bookings, the reservation service is at your disposal to adapt an offer according to your needs, but also to help you in a personalised way to organise your various services.
request a seminar quote Request a free quote
Reservation by phone for a seminar Reservation by phone : 02 99 68 76 76
Book a seminar by e-mail Booking by E-mail : villeneuve@brithotel.fr
Our rooms at your disposal
Capacité
| Nom | Surface | En U | En Classe | En V | En Théatre | En Rectangle |
| --- | --- | --- | --- | --- | --- | --- |
| Salon Paul Feval | 39m² | 20 | 30 | 15 | 50 | 20 |
| Salon JC Oberthur | 41m² | 20 | 30 | 15 | 50 | 30 |
| Salon La Chalotais | 80m² | 35 | 40 | 30 | 60 | 30 |
| Salon Gabriel | 12m² | 6 | 10 | 8 | 0 | 10 |
| Salon Feval + Oberthur | 80m² | 40 | 40 | 30 | 60 | 40 |
Demande de devis
Continue your visit
and discover our hotel restaurant